About
Independent artist - saxophone player, composer, band leader, mentor and producer
Bio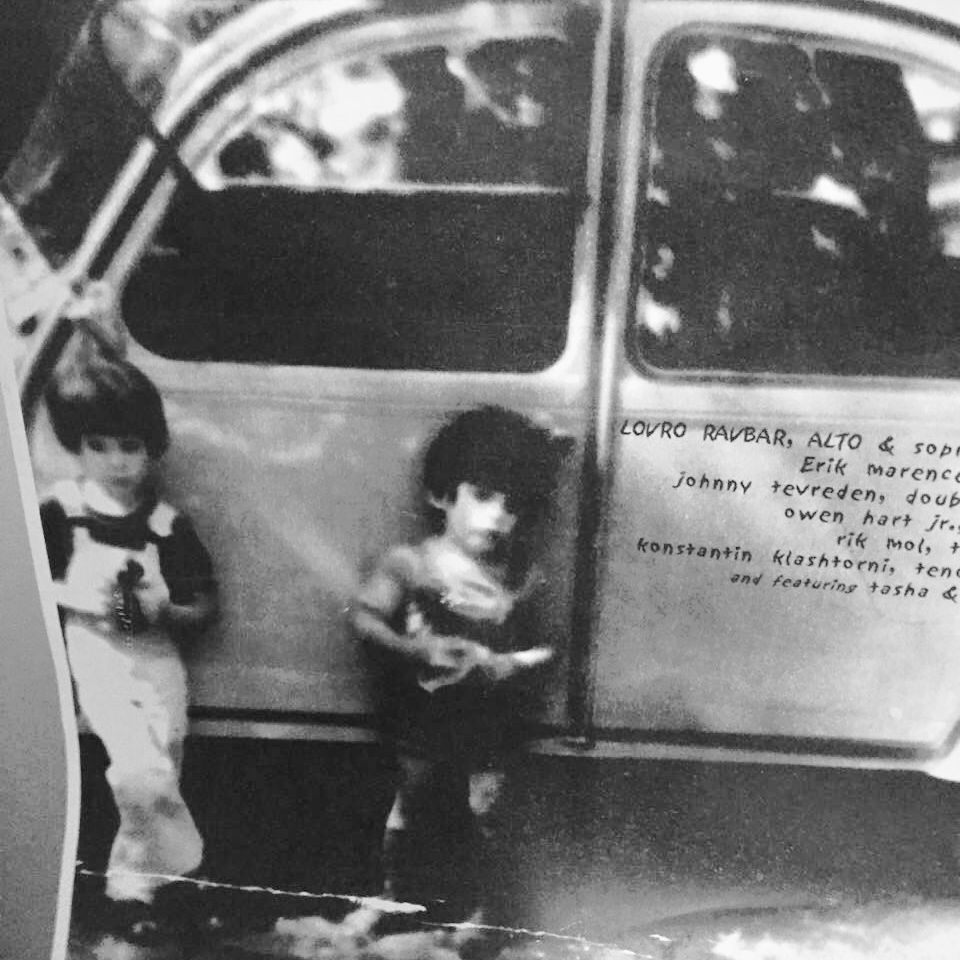 Lovro Ravbar (12/6/1977, Novo mesto, Slovenia) is a saxophone player, composer, band leader, recording artist and producer, comfortable with various styles of music. He started playing saxophone at an early age of nine at the local music school Krško (Slovenia, EU). Soon he participated with the local wind orchestra, Big Band KK as well as with the school symphony orchestra.
He studied classical music at SGBS Ljubljana (Conservatory Ljubljana) with prof. Matjaž Drevenšek and graduated in 1998. Until 2005 Lovro Ravbar continued studies of jazz and world music at Rotterdam's university for music and dance (Codarts, Havo voor Muziek en Dans) with professors Dick de Graaf, Ben van den Dungen, Benjamin Herman and Piet Noordijk. He also participated in workshops of Jerry Bergonzi, Andy Arnol, Dave Liebman, Donald Harrison and many more.
After finishing the six years of study and work in Netherlands he returned to Slovenia holding a Master's degree in 2005 from Codarts, Havo voor Muziek en Dans and continued his rich career in music. Currently he is performing, recording, teaching, composing and producing.
Timeline:
In 2004 Lovro won the First prize - Best Jazz Composition of the Year, at JAZZON 2004. https://www.dnevnik.si/92477
In Autumn 2008 Lovro released his first jazz album – RUSH HOUR (LP glasbena produkcija/Distribution Dallas Records). http://24ur.com/ekskluziv/glasba/prvenec-lovra-ravbarja.html
In April and May 2009 Lovro was touring as a lead alto and a solist with
European Jazz Orchestra EJO Tour 2009 (EJO), conducted by the great Peter Herbolzheimer.
Concerts were broadcasted on numerous national radio and television stations across Europe.
In July 2013 Lovro was touring as a solist with Big band KK. http://www.culture.si/en/Big_Band_KK
The last two concerts were performed at the 47th Montreux Jazz Festival in Switzerland.
Also in 2013, Lovro was on summer tour with Croatian National Radio and Television Big band (HRT Big band).
In 2015, Lovro began a highly successful collaboration with The Bug Orchestra, culminating the tour with a performance in Prague's world- renowned club, Lucerna Prague, Czech Republic.
In 2016, he composed three compositions for Big Band RTV Slovenija. His compositions were recorded and soon later premiered in Kino Siska, Ljubljana
Also in 2016, two compositions were performed at a prestigious event, International Festival Imago, Ljubljana, Slovenia. (http://imagosloveniae.net/arhiv/otvoritveni-koncert-28-ciklusa-poletje-v-stari-ljubljani/) The concerts were frequently broadcast on Slovenian National Radio and Television (RTV Slovenia).
In August, 2016, Lovro, together with Big Band KK, performed at Jazzinty festival of Novo Mesto and shard the stage with a legendary American singer Deborah Brown and bass player, Joris Tepe.
In October 2017, Lovro Ravbar released his second record "Get On Board". The album includes eight original compositions recorded by more then twenty musicians. The album is to be published in LP vinyl format as well.
Currently Lovro is on "Get On Board" tour with his nine-piece band performing on festivals such as:
28.6.2018 – Jazz Festival Ljubljana (SI)
6.7.2018 - Fest Jazza Koprivnica 2018 (CRO)
5.10.2018 – Festival Slovenskega Jazza Ravne 2018 (SI)
Spring 2018 - The artistic direction of the newly formed big band "Bend-it! Orchestra" was taken over by the internationally renowned saxophone player Lovro Ravbar.
Bend-it!'s debut concert was held at the MareziJazz - Big Band Festival in July 2018. The audience was impressed by their powerful sound, energetic performance and a joy of playing together that was almost visible.
The musicians do not limit themselves to one particular genre, they perform various songs, from the swing classics, through pop and jazz fusion, up to their own compositions (which for now are mostly their conductor's work). Bend-it! is thus bending the boundaries of musical styles and moving in the direction of finding a recognisable and distinct sound.
Awards and achievements:
Lovro Ravbar has been recording and performing with his quintet/quartet/trio and various artists, bands and orchestras such as European Jazz Orchestra conducted by Peter Herbolzheimer, Slovenian national radio and television Big band (RTV Slovenia), Croatian national radio and television Big band (HRT Big band), National Radio and television symphony orchestra of Slovenia, Big band of Slovenian army, Big band KK http://www.culture.si/en/Big_Band_KK The Fool Cool Orchestra, Big band of Rotterdams HS voor Muziek en Dans, Big band DOM, Big band Cerknica, LeeLooJamais (SRF 2004 music award, MTV Video Plays Award 2013, nominated for MTV music awards Lisboa 2005, Liverpool 2008, Madrid 2010, Best live act of Hitorama 2010 award), Femi Temowo (Amy Winehouse), Hans van Oosterhout, Franklin Arrindell, Tashas world (BBC radio award) and Jill Scott (Grammy winner), Rob McConell (triple - Grammy winner), Izidor Leitinger, Vladko Stefanovski, Simone Zanchini, Ratko Zjača, Ratko Divjak (Prešernova nagrada), Massimo Savić, Brandi Disterheft (Juno award for traditional jazz album of the year 2008), Eric Vloimans, Matija Dedić (Porin winner), Fake Orchestra, Duško Goykovich, King's singers (Grammy winner), Owen Hart, Joe Kaplowitz, Eric Durrer, Adonis Rose, Joao Falcato, Tyrone (Incognito), Larry Harlow (Latin president of NYC), Aleksandra Kovac (MTV music awards winner), Igor Leonardi, Gero, Trkaj, Maja Keuc (Amaya), Spinz, Alenka Godec, Rembrandt Frerichs, Peaceful colours, DJ Paolo Barbato, DJ Sylvain, Demolition group, Janez Bončina Benč, Alenka Godec, Zoran Predin, Vlado Kreslin, Deborah Brown and many more.
Lovro Ravbar has been playing for audience in Slovenia, Netherlands, Croatia, Italy, Serbia, Czech Republic, Germany, Hungary, Slovakia, Romania, Switzerland, Bulgaria, Poland, Belgium, Luxemburg, Denmark, England, Spain, San Marino and Portugal at the venues and festivals such as North sea jazz festival, Montreux jazz festival, Festival Lent, Festival Exit, Jazzcafé Dizzy Rotterdam, Jazz festival Cerkno, Cankarjev dom Ljubljana, Big band festival Budapest, Jazz club Gajo, Jazz club Zagreb, The Famous Jazz Café London, Lucerna Prague, Delicious Vinyl Hollywood, California and more.
Let the music do the talking!